Not sure if you noticed
(how could you not)
But my little bloggy blog blog got a
makeover
It used to be a bit of an ugly stepsister
But now it's all ready to go to the ball
The old design...
I've been behind the last few iterations of blog design
Slaving away in design mode and trying
desperately
to figure out what codes to switch to make everything look pretty
(you've probably been there too, right?)
But then I got an email from Erika
Appropriately named
*The Fairy Blogmother*
She turned the whole thing around
And gave my blog the
professional
look that I couldn't do on my own
Thirty something emails
(and a ridiculous amount of patience on her end)
later
She created the
magnificence
that you see here today
She replied quickly to my emails
Made
every
change I asked for
And even switched things back when I changed my mind
My new button makes me grin every time
It's me, Hubs and Booger!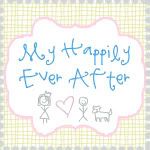 Oh and she says
*perf*
And abbrevs things like I do
So we were
besties
from the beginning
So if your blog is in need of a
facelift
Go check out my girl Erika at
The Fairy Blogmother
And she'll make it
perf
for you!
*Note* Erika did not in any way solicit this recommendation. I wrote it on my own towards the end of our design process, simply because I wanted to share how awesome she was with all of you
Pin It